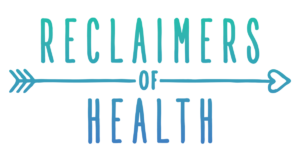 Book an Appointment with Reclaimers of Health
Dr. Kimberly Spair
Ph.D. M.C.D-CCC-SLP/L
Speech Pathologist, Certified Holistic Health Coach/Yoga Therapist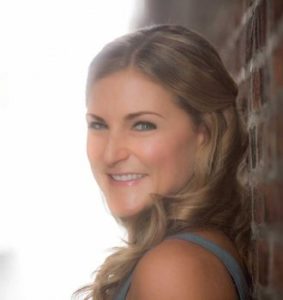 Dr. Kimberly's path has been illuminated from a very young age, as she has always felt divinely guided and drawn to assisting those in search of healing. Her purpose was made clear as she has been dedicated to supporting children with developmental disabilities, feeding, nursing, swallowing disorders and adults recovering from strokes and other neurological conditions. Her traditional training eventually made her question what true healing looks like, which shifted the focus of her practice to holistic healing, with a specific concentration on nutrition as a way of encouraging the body to heal naturally. As part of her life path and a gentle nudge to take her experience and training in alternative healing a step further, she suffered from neurological symptoms and was eventually given a Lyme and Hashimoto's diagnosis. After suffering and feeling frustrated with conventional treatments, she came back to her intuition and faith in natural healing and was drawn to the work of Anthony William. Kimberly thanks God for this life-saving information and that she was able to use it to reverse her own health challenges. She is now dedicated to helping clients of all ages reclaim their health and vitality, free themselves from chronic and mystery illnesses, and lead healthy, hopeful lives.
Kimberly is a member of the Medical Medium Practitioner Support Service and healingambassadors.com, a directory of accredited practitioners whose practices are built on the healing tenets of Anthony William, Medical Medium. In addition, the 1:1 support and first-hand insights Kimberly has received from Anthony William have both shaped her practice and deeply impacted her own healing and health and wellness of her family.
Area of Expertise
As Reclaimers of Health founder, I share a passion for recovery that is fueled by my own journey with chronic illness and my desire to share the light of healing with all who need it. I work with women, men, and children all over the world who suffer from chronic and mystery illness such as autoimmune dis-ease, reproductive issues, thyroid disease, children's health, unexplained symptoms, and much more. My dream for you is a vibrant and purposeful life, and I pride myself on being there for my clients throughout every step of the healing process.
See What Clients Are Saying
Kimberly, I want to thank you from the bottom of my heart for showing me how to implement protocols from Anthony's book. I knew the book was the answer for me, but I had no idea where to start. I've now lost 12 lbs! I've been prediabetic for years and my A1C is now normal! I've halved my thyroid meds and now know I can be free of them after 30 years! My MD is shocked! My energy has returned and I am sleeping, which was my biggest complaint! The breast I had breast cancer in years ago broke out in a severe rash and cleared as I detoxed and I finally feel the radiation is on it's way out. I love Anthony and I love you guys! I will be spreading Reclaimers of Health far and wide, to all those who are suffering.
I am forever grateful for the work of Anthony William, and Kimberly from reclaimers of health – it changed our families lives forever! My daughter developed severe eczema after her vaccines, and had multiple food sensitivities. We were seeing the best integrative doctors in the bay area, and tried many modalities and diets, but my daughter was constantly itchy and miserable. Our once happy girl was gone, and everyday was very trying for us physically and mentally. After many dark days and prayers, we found Medical mediums work, and started to implement his advice into our life. A month in, we sought Kimberly's help, and we have never looked back! Kimberly is very professional, upbeat, and very caring. The knowledge she has is astounding! Within a week, my daughter started to sleep better. And within two months our girl has come back to us! Before she would wake up, and was so uncomfortable that she would sit all day – paralyzed in the itch and pain of her skin. Now, she wakes up, and is ready to PLAY! This is a miracle!! She wasn't meeting many physical milestones, but now she is catching up very quickly! All of our family and friends are so surprised with our daughter's transformation, and we cannot be happier..Thank you so much Anthony William (medicalmedium.com) and Kimberly Spair – I am forever grateful and so so inspired by your work.