Book an Appointment with Dr. Nicole Galante
Dr. Nicole Galante
Doctor of Chiropractic and Chiropractic Acupuncture, Medical Intuitive, Cranial Sacral Therapist, Reiki Master, Studies and Practices Shamanism and Esotericism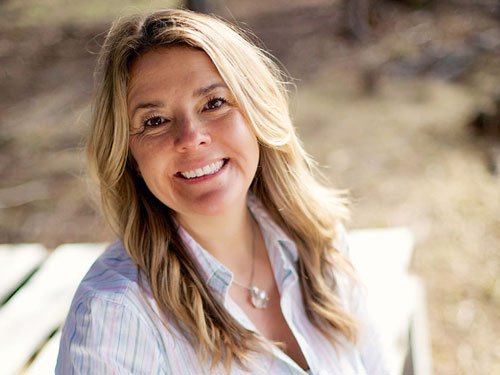 Dr. Nicole has known of her intuitive abilities since she was a young child. Her life has been experiences and preparation to assist people in their many different paths to healing. Dr. Nicole has a natural compassionate nature towards those who reach out to her for the support that they need, and a passion for the gathering of knowledge and tools from many different sources, she is continuously learning. All of these elements combine to create a safe and compassionate atmosphere for people to share, heal, and make changes, so they move forward in their healing journeys. Especially for those in need with chronic illness and challenging issues. Dr. Nicole believes that supporting the body, mind and spirit together is essential.
During the past 20 years, Dr. Nicole has extensively studied with Anthony William, Medical Medium. Dr. Nicole met Anthony William at the beginning of her chiropractic practice, which was a great blessing, for he helped guide her along in her own healing journey. He also worked directly with her to assist her to tap into her own innate intuitive abilities as an Medical Intuitive.
Through the years of her private practice, and the knowledge and support of Anthony William, Medical Medium, Dr. Nicole has been able been able expand into her own natural abilities as a Medical Intuitive, and her intuitive insights allow for full body readings, emotional readings, and assistance from spiritual guides. Combining these abilities with her expansive knowledge as a Doctor has allowed her to have profound results for her patients.
Dr. Nicole is acknowledged by Anthony William, Medical Medium for dedication and excellence in the field of wellness. "Dr. Nicole is a bright light in the medical and alternative health world, offering her clients keen insight, guidance, compassion and support to heal. I hold her in the highest regard as a healer and recommend her to my clients for ongoing support." – Anthony William
Area of Expertise
Medical Intuitive

Whole Body Readings
Emotional and Spiritual Readings

Medical Medium Practitioner

Works with Medical Medium Protocols

Herbal and Homeopathic Medicine
Nutritional and Supplemental Support
Emotional and Spiritual Support
See What Clients Are Saying
The journey to healing is a path we don't walk alone. I have been blessed to have Dr.Nicole's help on this journey. Immediately, I felt her caring, down to earth personality would be a perfect fit for me. If you're looking for a doctor with skill, compassion, and that really cares about your wellness, you have found her.

–Noel, Washington
The biggest gift you can give to people & nature around you? Your Happiness! Happiness promotes health in you & others. It is contagious & spreads positivity. Positivity & happiness reflect back to you, so the opposite is true. This this the law of nature." "Nicole has touched my life in profound ways. Her ability to pinpoint how I am feeling and what is the cause is uncanny. Her empathetic nature and knowledge of the human body and spirit is a wonderful combination and helps many people around her from family and friends to clients. I have been on a spiritual/healing journey for some time and I was fortunate to have found a true healer in Nicole. She taps right away into any aliment whether emotional, spiritual, or physical, and always has suggestions and remedies on what the best course of action would be. I highly recommend Nicole for anyone looking for guidance on their health and well being.

–Jennifer Wakefield MA
When I first heard Dr. Nicole's voice I knew I was home. Home to the place I always dreamed there was- where a doctor listens to you, really listens, beyond your words, and can see you for who you are- all of you. A doctor who can all at once take in your concerns, your desires, your dreams and your state of health. One who brings the whole of the world of healing, to bear on suggestions for your well-being. Dr. Nicole is all of that and much more. She is rare and truly gifted, with the gift of seeing, hearing and sensing your multi-dimensional systems without needing to see you at all. Her knowledge of anatomy and the workings of the human body are supreme. Her wisdom and compassion is built on thousands of hours of working with patients both in-person and remotely. Dr. Nicole is love, she lives in a world of happiness that rubs off on you like flower pollen on a bee. She is the healing balm of reassurance, hope, faith in oneself and our innate ability to heal ourselves and as a result our world. I am blessed to have her as a resource for myself and my loved ones.

–Taylor Call M.Div., Evolutionary Intuitive