Work with Christiana Ritchie
Christiana Ritchie
Emotional Intuitive Mind & Body Transformation Coach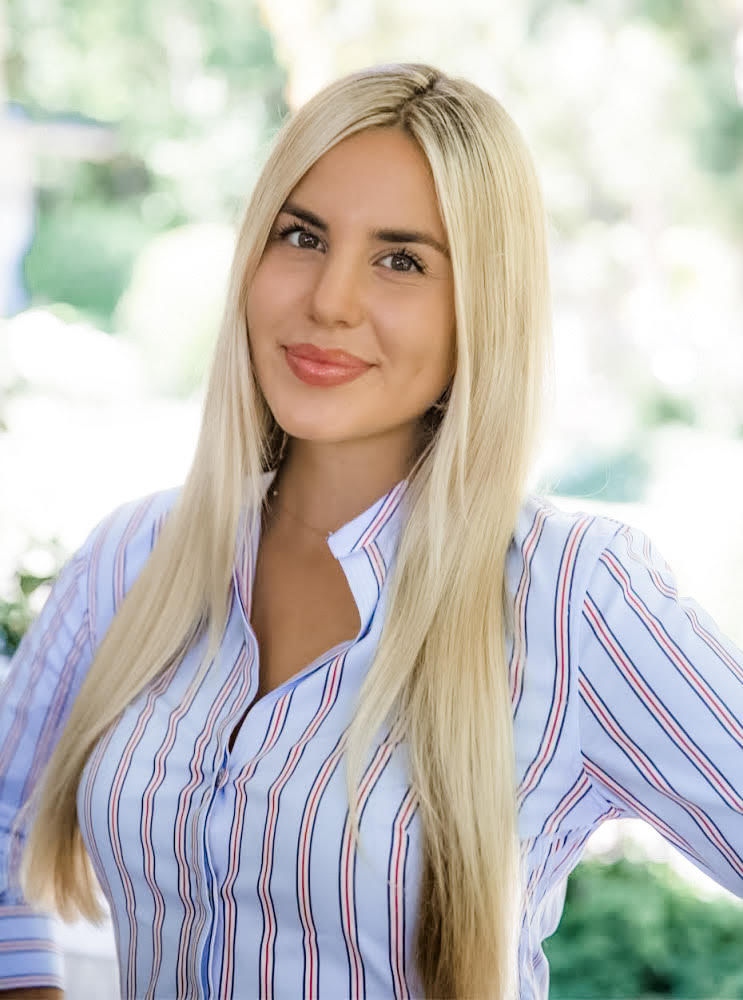 Christiana Ritchie is an emotional intuitive Mind & Body Transformation Coach. She holds a Life and Health Coach Certification from The Health Coach Institute. Her love for the Medical Medium protocol began 5 years ago when she healed her binge eating, depression, hypoglycemia, bloating, and thyroid impairments. Not only did she experience such tremendous physical freedom, but the spiritual and emotional freedom also gained was paramount. So moved by her complete transformation of body and mind, she knew coaching others to find this same bliss was her calling.
In turn, Christiana helps clients, many of whom are empathic, process heavy emotions, release limiting beliefs, and turn their sensitivities into their superpower, so they can truly align with their life's purpose.
Her intuition helps connect you to your higher self and personal guides so that you may co-create your life going forward with the spirit. She helps clients to achieve milestone goals through the practice of manifestation, guided meditations, and Journeywork. Her ultimate goal is to reconnect you with your sovereignty, so you may attract and create your dream life with ease and grace.
Before working with Christiana I felt lost on my healing journey and how to follow the Medical Medium protocol. My biggest challenge was to stick to the routines I had planned out for myself and to be consistent. Working with Christiana was absolutely amazing in every single way. I really looked forward to our sessions and practicing all the amazing tips and advice that she gave me during the week. She is so loving and passionate about what she does and it really shines through in her work. Working with Christiana has inspired me to be the best version of myself, it has given me new perspectives on how to heal my illness and has even opened my eyes to broaden my spirituality. Getting the help that Christiana provides is really something that will stay with you forever.

– Elvira Mansson (Italy)
Before working with Christiana I had been working on my health ailments for 4 years and was at the lowest point of my life. I knew I needed to go deeper and learn more about the inner work and deep emotions I was feeling. Upon finding Christiana, I knew I found the right person to work with. Over the course of working with Christiana, she has supported me in really going deep and tapping into the parts of myself that needed attention and the inner child that wanted to be acknowledged. The most important thing I have learned is to love every inch of my body. I feel like I am getting my confidence back with every session and that is the best feeling ever.

– Michelle Christofaro (Florida)
Before working with Christiana, I was just getting started with Medical Medium protocol. I didn't know what I was doing other than drinking celery juice and taking some supplements. I was struggling with CFS, hypoglycemia, loss of personality, and neurological symptoms. My biggest challenge had been finding the right routine and working through blood sugar instability. Christiana helped me find my daily routine along with the best recipes. I really enjoyed our sessions and the fact that we didn't only cover food but emotions as well. Christiana is a true lightworker and I'm so grateful for her guidance and ability to uplift me through symptoms and flares. Along with symptoms lifting, I gained a new sense of hope and confidence towards healing. I would refer anyone to work with Christiana because she covers every aspect when it comes to healing and that is so important.

– Alexis Frazee (Michigan)