Gretchen Manzer
Certified Holistic Health Coach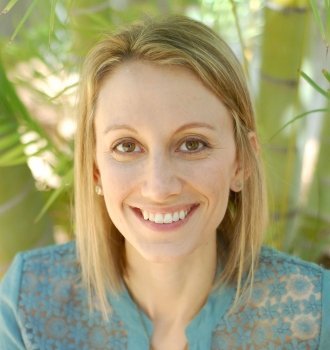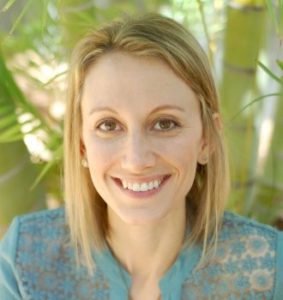 My own personal recovery from Hashimoto's and Lyme disease is what led me to a career in the healing arts. As a holistic health practitioner specializing in the Medical Medium protocols, I provide the compassion, wisdom and intuitive guidance necessary to truly heal from the mystery symptoms of today's world. Using alternative healing methods including plant-based nutrition, herbal remedies, key supplementation and deeply needed spiritual and emotional work, I've been blessed to witness my clients transform from fear and suffering to complete renewal. I encourage those I work with to get excited about their healing and the opportunity to restructure their lives in a way they've always dreamed of. I am blessed to call the healing islands of Hawaii home, where I live with my husband and our two sons. I hold the utmost confidence in your capability to heal and I look forward to being the light that illuminates your path back to wellness.
See What Clients Are Saying
Working with Gretchen has been the best decision for my health I have ever made. After struggling and suffering with a Hashimotos diagnosis for over 3 years, trying every therapy and seeing various health practitioners both conventional and alternative I found myself getting worse and worse. From constant ringing in my ears to sleepless nights due to severe anxiety, digestive issues, heart palpitations, numbness in my limbs and a lingering depression I had all but lost the ability to live a normal life. A friend of mine told me about Anthony Williams's website and book and I knew deep inside I needed to work with someone who would integrate his healing protocols. Fast forward 2 months into working closely with Gretchen and my life and health have completely changed. I sleep through the night as deeply as I used to when I was a teenager! My digestion has completely healed all numbness, tingling and anxiety have evaporated and I am completely off all my thyroid meds. I have progressed more in 3 months than I did in the previous 3 years. I know I am on track for a full recovery and have already regained my life back. Thank you a million times over Gretchen!
-Nadine D.
Toronto, ON
I just had to let you know our great news!! My daughter, Brooke, had her dental cleaning this week. You may remember the dentist was the one responsible for detecting a problem with her thyroid 6 months ago, which led to the blood test, which of course led to you, thankfully! Well, the dentist didn't see ANY swelling at all anymore! The other amazing thing that happened this week – my menstrual cycle was completely normal for the first time in almost 5 years!! I know this is just the beginning of our healing, but it is such a boost to see these results! Thank you again, Gretchen, for all the help and support you have given our family and the guidance I know you will continue to give us. It means so much to me.
-Vivienne A.
Sheridan, MT
At the age of 24, I was diagnosed with a rare form of ovarian cancer called borderline tumors. I had my left ovary removed along with 14 other tumors scattered throughout my pelvic and abdominal cavities. I was told they were hormonally induced and possibly the result of an auto-immune disease. Fast forward 10 years and 1 precious 5 month-old baby boy later, I was so sick I could barely get out of bed from the intense vertigo, mental fog, confusion, migraines and anxiety. At this time, I was also informed that another tumor had started regrowing on my right ovary. I had bounced from specialist to specialist and been prescribed a handful of pharmaceuticals. But, I was still sick. It was in a moment of desperation that I found a link to the Medical Medium. After ordering the book and reading it in 2 days, I was hooked. I was on a mission from that day forward to heal even if every doctor told me I was crazy. A year after following the MM protocol, I elected to have the tumor and right ovary removed. After my surgery, my oncologist said I was a true miracle as she had never seen anything like it. She said everything around my ovary and tumor looked so healthy and just like it should. She even commented that my tumor looked "beautiful" in the sense that it was smooth, not angry looking and well contained in my ovary. She said I had completely transformed my insides, and she even went as far as saying my body was healing itself. Her parting words to me in the hospital were whatever I was doing for myself, I should most definitely do for my toddler!! To say that I am over the moon is quite an understatement. I literally cried with joy. I cannot say enough how much Gretchen and the MM team means to me. You all have given me the gift of life, and I will do everything in my power to pay it forward so long as I am blessed to roam this planet. Honor the process and you will heal.
-Jamie A.
Tulsa, OK
I had been suffering with chronic diarrhea/IBS for the past 8 years and had tried different diets, seeing various nutritionists, food allergy tests, months of acupuncture, spiritual healings, etc. Nothing had lasting effects. My doctor was no help, as she diagnosed me with a genetic disorder called Gilbert's Syndrome and said nothing can be done.
Then I discovered Anthony William and became so hopeful and inspired! I started following some of his protocal, but I felt that I was missing crucial elements and needed more personal guidance. I reached out to Reclaimers of Health and signed up for the 6 month support package. Gretchen was easy to talk with and listened to all my concerns. It was so comforting to hear that my body was capable of healing. With each phone call, she gave me very clear instructions on what supplements/dosages to take, as well as what foods to focus on. This was the most thorough healing protocal I had ever undertaken, and I was amazed to see how much improvement I had each month.
After 6 months of support from Reclaimers of Health, I experienced more permanent healing than from everything else I did in the past 8 years. I have no complaints with my digestion now. I also saw significant improvement in my sleep and menstrual cycles. I feel more refreshed upon waking up in the mornings, and my chronic sore throats are gone. My menstrual cycles are a more normal length, my periods are lighter/shorter, and my cramps are less painful.
I feel so self-empowered, and I know that my body will continue to heal. Thank you so much Gretchen for all your guidance and support!
-Nadia M.
Seattle, WA
I've been doing a lot better! Some days I don't even have to take naps! I thought I would never say that. When I do take naps, it is not uncommon for me to wake up on my own, another huge feat! I rarely get stomach aches any more. Overall I have seen huge improvements in my health. I'm not back to 100%, but I haven't felt this good in a very long time nor has anything I've tried before helped even remotely as much as this! I am hopeful for the future and have come to love eating plant-based. After being sick for most of the last 5years, it is surreal to feel as good as I do now. I started taking college classes this fall and I'm even able to go to the gym and take Pilates classes!
I'm so very thankful that we found you, Gretchen. Thank you for your support and advice. I can't say how much your encouragement and counsel helped me gain back something so invaluable.
-Lawsen S.
Phoenix, AZ
In 2014, I went from multiple doctor visits with declining health to bedridden overnight. I was diagnosed with Lyme Disease, Ehrlichia Chaffeensis, Anaplasma Phagocytophilum, Mono/Epstein Barr Virus, CMV, CIRS, Mold Exposure, Mycoplasma Pneumoniae, Hypoglycemia, Fibromyalgia, CFS & more.
I struggled along and finally found an alternative doctor in 2015 who gave me HOPE… a place where I was finally getting some results. For the first time, I felt understood. This wasn't all in my head like I had been told? There were actually options? I was diagnosed and treated for Wisdom Teeth Cavitation Infections, Mercury, Lead, Uranium, Aluminum & Tungsten Heavy Metal Toxicity, Food Allergies, Parasites & Adrenal Fatigue.
And then BOOM, in June of 2016 I was rushed to the ER and spent 6 weeks solid in a wheelchair. No explanation was given as to what was going on with me. I was a mystery patient AGAIN and the FIRST person they claimed to have ever seen with such extremely high Mercury levels. My mom and mother-n-law took turns living with us. I had to text/call them in the middle of the night so they could come move my legs and carry/drag me to the bathroom or wheelchair. Days where I felt like I was in a dungeon…trapped in my I own body and bound by the walls in this forever changed home.
It was a total of 2.5 months with my wheelchair from June-December 2016 off and on due to Toxic Heavy Metal levels, Severe Adrenal Fatigue, IV & Oral Chelation and 8 Oral Surgeries.
In January of 2017 I was told I would need another surgery, now totaling 9 oral surgeries!!! I said, "No more." I could feel a pull to look for a different path. But where would I start? This was supposed to be THE solution…or at least that's what I had told myself. So, my mom gave me the chapter on Lyme Disease from the Medical Medium book and exactly one year ago today I turned to 100% Medical Medium protocol with Gretchen Manzer. I'm still eating my way to health & balance one bite at a time!
I have seen massive improvements that were unattainable elsewhere; no wheelchair for over a year, can stand for long periods of time, no longer miss out on as many memories, doing better emotionally and coming to a place of gratitude, did yoga for the 1st time in 4 years. I am becoming a spiritual being that I didn't know existed and am allowing myself the space and time to continue to heal.
Through the darkness there is light. I have come a long way and still have a way to go. However, within my grasp is the ultimate healed version of me. This is a healing path to life. And, eventually, a healing path to another baby when the healing allows….because, it will.
Now I have seen the power to be me- the true highest version of me, to balance and heal and ultimately, to help others. I now know this is my calling.
– Heather A.
Chicago, IL.